2012 Proposed Property Tax Constitutional Amendments

Welcome to The Ruiz/Miller Team with Keller Williams Cornerstone Realty. We are your local FULL TIME Realtors and we appreciate you starting your real estate search with us. We specialize in selling homes in this tough market. Allow us the opportunity to show you how to be

"IN"

the market not just

"ON"

the market.


The core purpose of our real estate practice is to provide the ultimate service experience leading to the smoothest transaction possible.
Whether you are looking to buy or invest feel free to use as little or as much information as you need on our website. We have a team of specialists to help you get on the right path.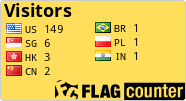 Author Bio: Let The Ruiz/Miller Team 45+ years of finding solutions; solve YOUR real estate needs. We SELL homes! Find your dream home or a great investment! Can we sell it? Yes we can! Call us today 352-547-1086 Get 2 Realtors for the price of 1!